Control method: A variety of control methods, convenient and flexible. Manual control, manual pneumatic dual-use control, electro-hydraulic dual-use control, electromagnetic control etc.
Safety valve: optional built-in safety valve or no safety valv.
Installation: use 2 M8 bolts to fix
Application: mainly used for drilling machinery, cranes, small excavators, sanitation vehicles and so on.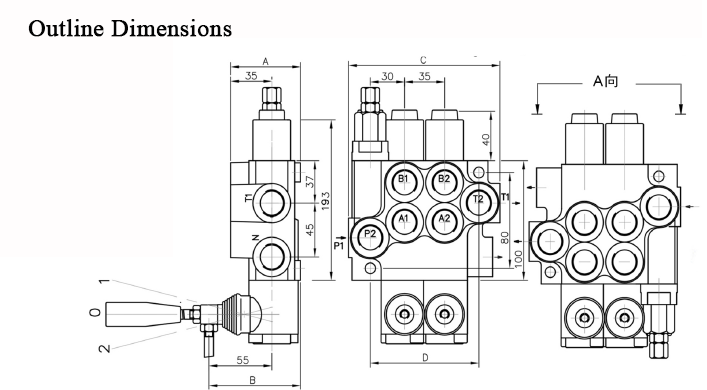 ---
---